Shame on the the "Shoes Under" It's the classic bait and switch.
I've been looking forward to getting the Shoes Under since I saw them on TV. If you haven't seen the commercials, Shoes Under is a space saving shoe organizer. On the commercial you see a nice canvas covered boxes with a zipper see through cover. In the commercial, the box has stiff inner walls that separate the unit into 12 compartments. This looked perfect for us, especially since we will be moving soon.
We picked up one at Target today, and we were more than disappointed in the product. The Shoes Under is a cheap canvas square bag. On the box, the product looks as firm as luggage, in real life it looks somebody stitched up a few reusable grocery bags from Publix.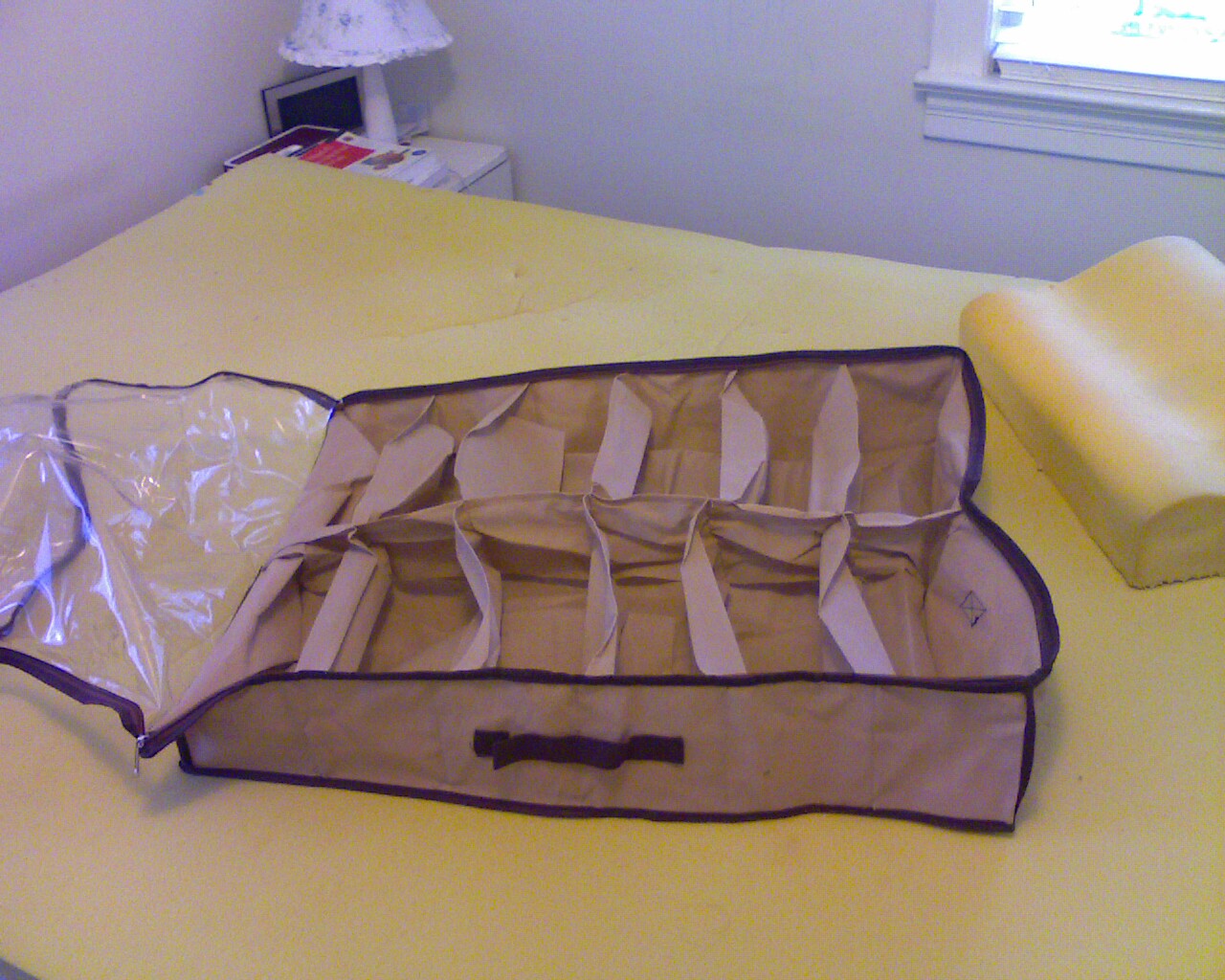 My size 11 dress shoes barely fit into it, one at a time. At that rate I could only get 6 shoes into it. Also, when you do put your shoes into the Shoes Under, the inner walls are so cheap and flimsy, that they collapse over the top of your shoes, making the "zipper see through cover" really pointless.
In my opinion this is the classic bait and switch. On the box and on their website it looks like a firm and strong quality product. In real life, it looks like a grocery bag.
Here's some pictures from their website: