I made it to the stop sign!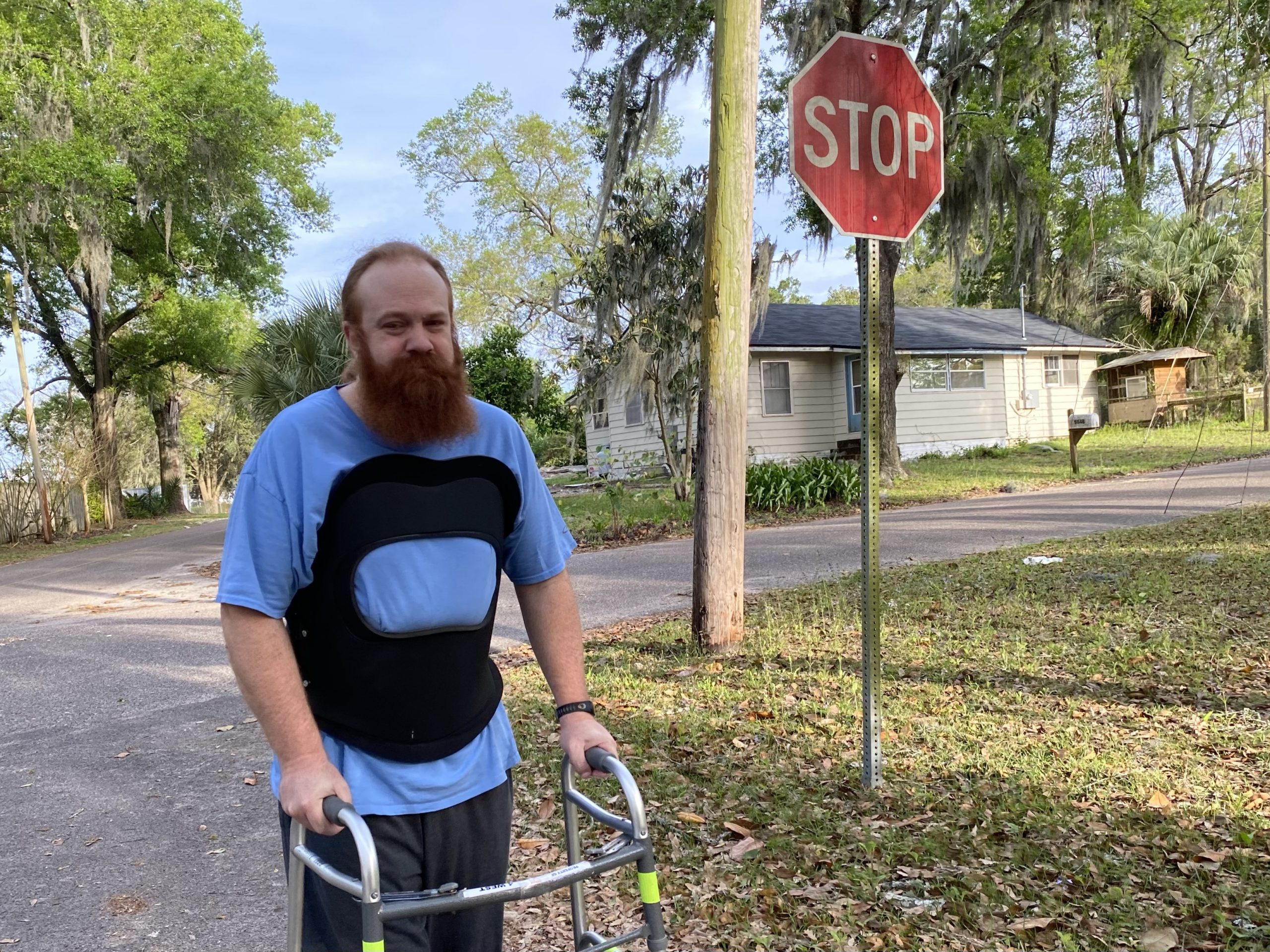 I started feeling a bit better this afternoon and decided that I had to get out of the house for my mental health.
I was just going to go to walk out to the street and down the stop sign at the corner of my yard, but I decided I was up to walking all the way down to the next block. I figured, if I started feeling tired at any point, I could just turn around halfway and still feel pretty good about myself.
Having sneakers on felt REALLY good to my back. Every step was just a little bit easier. It was the first time I have put on a pair of shoes since February 27th!
I took the walker with me. It was hard going on the concrete with it, and I stumbled a couple of times because of the walker. But I'm glad I had it because I had a bit of a coughing fit on the way back, and I needed it to stay vertical.
T-71 days.
I am so extremely grateful to everyone that has given to help us. If I'm completely honest, I probably didn't really expect to get to $500, let alone almost halfway to our goal on GoFundMe. Thank you for giving to make this wildly scary time calmer for us.