Knee high by the 4th of… April?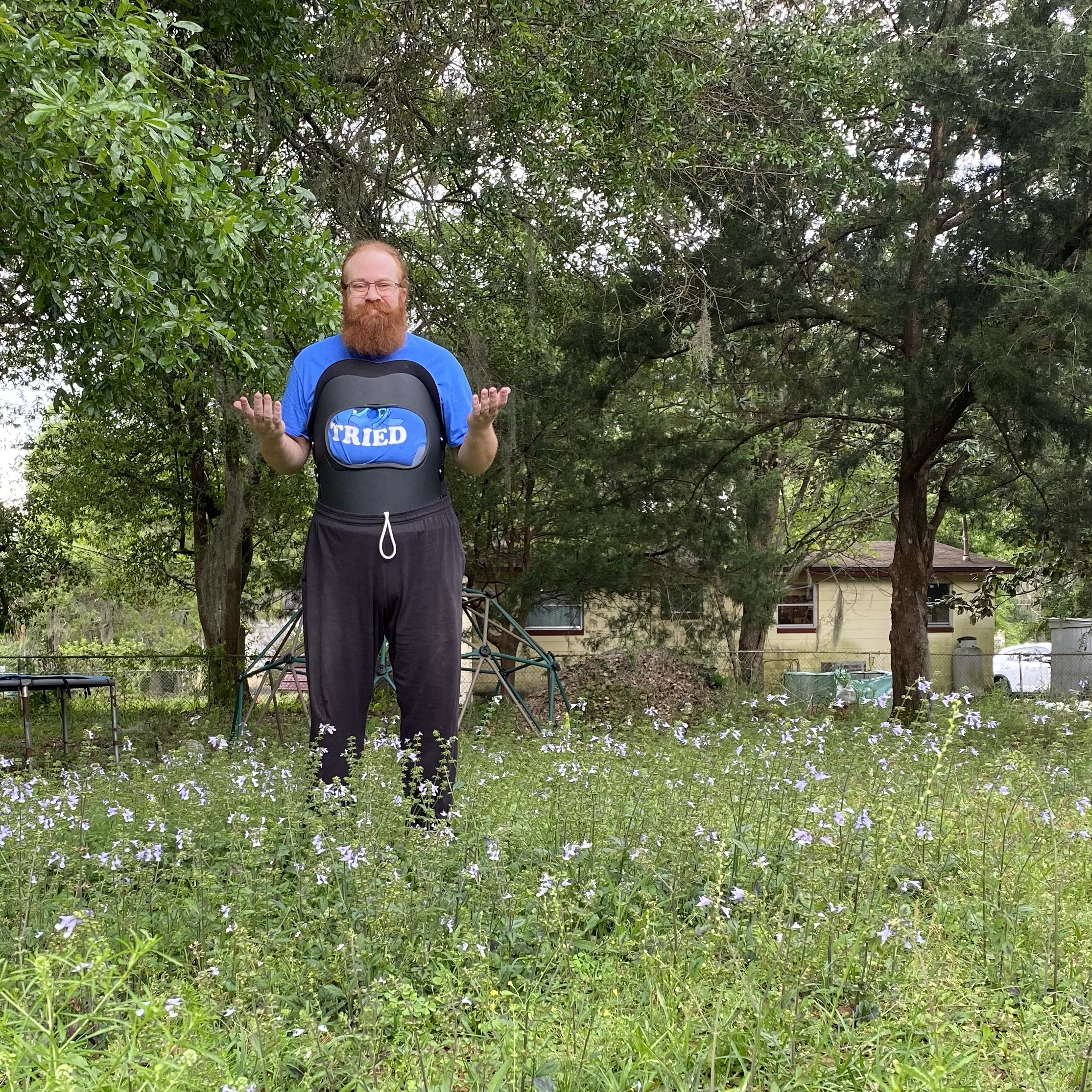 I haven't posted in a while because I have been super busy. Since I can't work on any projects that involve almost any manual labor, and I was so excited that I could sit at my desk and work on my computer for more than an hour without being in agony, I relaunched my passion project, jaxplays.com. I'm just getting caught up on everything that is happening in local, live theatre again, but I'm getting it rolling. I won't go into it all here, but if you're interested in local theatre, you should check it out!
I went out in the yard today. The bananas look amazing. They're starting to come in nicely after Amber trimmed them back for me. But the yard is getting rough. This is the time of year I would fire up the ol' mower and weed eater and get to it, but the docs explicitly told me I couldn't do either until my back is all the way healed up.
We tried to find a Task Rabbit or a service that would come out for a couple months, but we couldn't find anything.
A lot of folks have asked me to let them know if we needed anything, so I'm putting it out there: Anyone up to mowing the lawn for us? The whole yard is just under a 1/2 acre, but it's only a 1/4 acre that has to be cut. If you don't have any equipment, I got you covered. I have a good self-propelled push mower and a nice string trimmer for the edges.
But, if you have a sweet riding mower, that you want to bring instead, I'm not gonna stop you. Just please don't run over my bananas! 🍌🍌🍌 🤣🤣🤣
T-53 days.