I'm a trapped turtle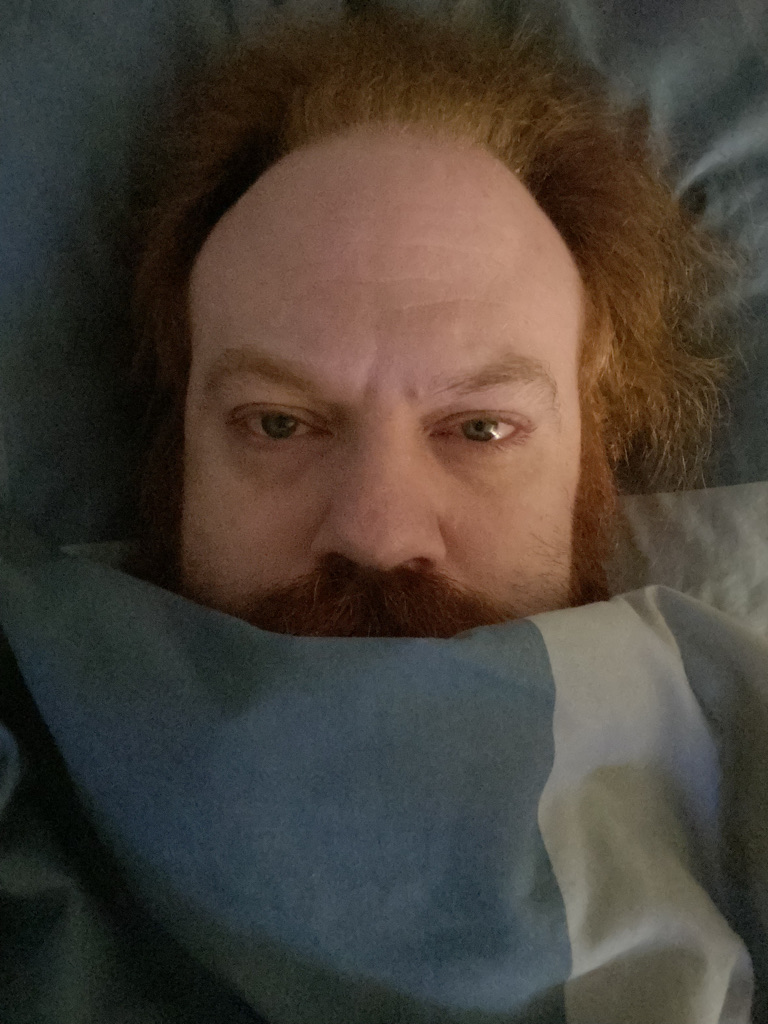 Today was so exhausting. I worked as much as I could, but just sitting at the table poking keys on my laptop for several hours is as tiresome as chopping down trees all day.
I feel trapped. I can't even get out of bed at all without putting on the damn turtle shell. It's a 5-10 minute process every time I put it on, and Amber has to help me roll into it.
I can't wait to just get out of bed. Just decide to get out of bed — and be able to sit up and get out of bed.
T-82 days